About IBEX (SPAIN35) Trading
Since its initiation in 1992, the IBEX (SPAIN35) has been the benchmark stock market index of the largest stock exchange in Spain, the Bolsa de Madrid. It comprises the 35 most liquid Spanish stocks traded in the Madrid Stock Exchange General Index (IGBM), which the main market-capitalization stock index of the Bolsa de Madrid measuring the performance of a selected number of continuous market stocks.
The IBEX (SPAIN35) is a capitalization-weighted index, calculated and administered by the Sociedad de Bolsas. The index is reviewed twice every year by the Technical Advisory Committee, with each review taking into consideration the 35 companies that show the highest trading volume in euros over the previous six months. Any selection changes made regarding the index constituents come into effect on the first trading day of January or July.
Why Trade IBEX (SPAIN35) with Trading.com?
At Trading.com we offer IBEX (SPAIN35) as a cash CFD. Our cash CFDs are undated transactions that aim to replicate the cash price of the underlying instrument, and so they are adjusted for interest.
Benefits of trading IBEX (SPAIN35) with Trading.com:
Zero Commissions
Zero Fees
Low Margin Requirements
CFD trading involves a high risk of loss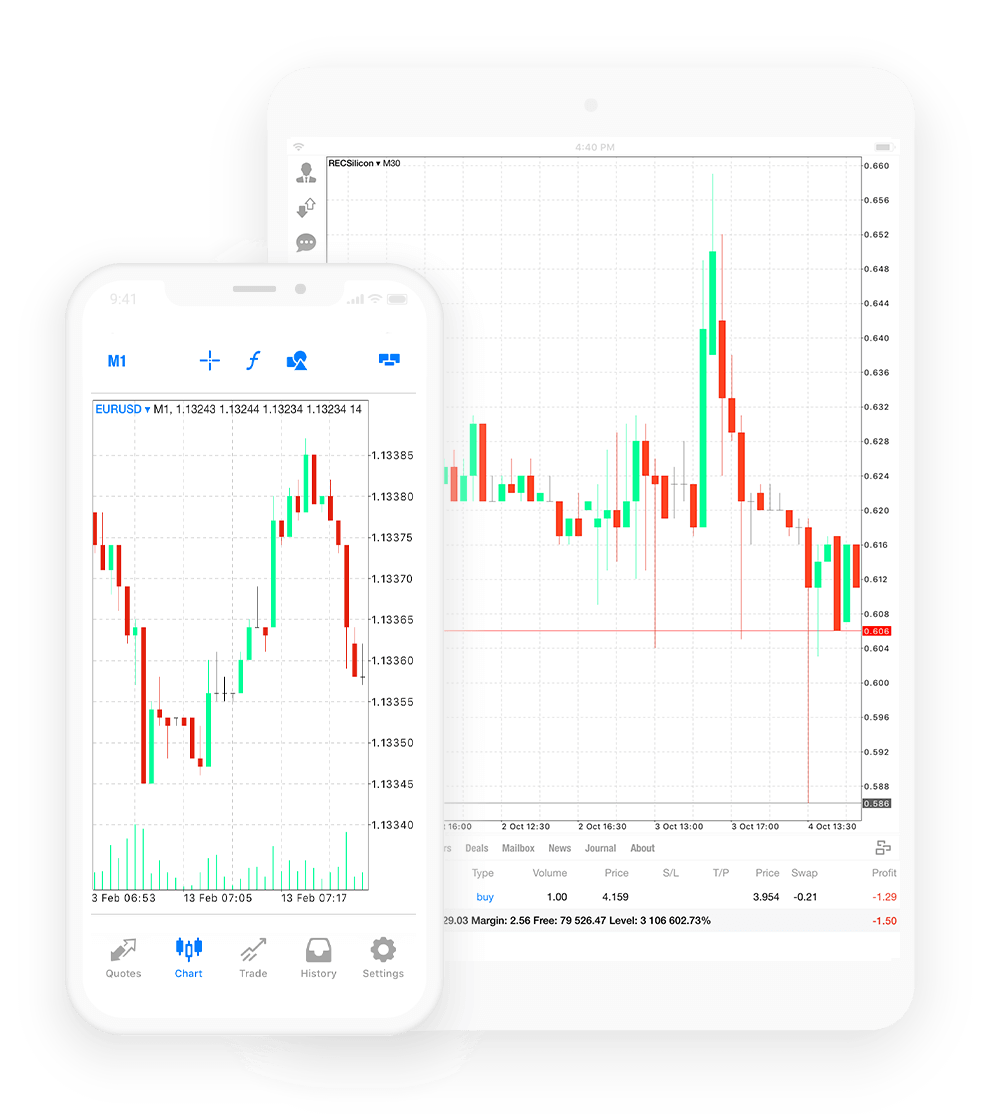 The prices on the images above are for illustration purposes only.
Trading Conditions
Margin requirement

1 %

Symbols

SPAIN35Cash

Description

Spain 35

Min. Price Fluctuation

1.00000

Value of Minimum Price Fluctuation

EUR 1

Value of 1 lot

1 Spain 35 index
Spreads As low as

6

Min/Max Trade Size

0.1/80

Swap Value in Margin Currency Long

-0.67%

Swap Value in Margin Currency Short

-0.99%

Limit and Stop Levels*

15
Trading time (server time) 10:05-20:55 (GMT +2)
* Minimum level for placing pending orders from a current market price.
How to Start Trading IBEX (SPAIN35)?
Step 2
Download and login to the MT5 platform
Step 3
Double-click on IBEX (SPAIN35) from the "Market Watch" to open an order for this instrument.